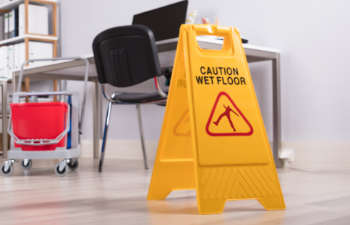 Almost all employers in the state of Georgia are required to carry workers' compensation insurance. This insurance generally prohibits workers from suing their employer to recover financial compensation if they are injured on the job. Under this law, workers who are injured on the job are required to file a claim against their employer's compensation insurance. This legal hoop-jumping often leaves those injured unfairly represented and compensated. At Burnside Law Firm in Augusta, Georgia, we represent people in workers' compensation claims after they are injured at work.
One of the biggest complaints regarding workers' compensation insurance is that people feel that they are paying for an insurance that does nothing for them. People have many questions that need answering after they have suffered a work-related accident. If they cannot continue to work for a period, how will they pay their monthly bills? If they cannot continue to work, how will they pay their medical bills? How long will they be out of work? Will their jobs be protected until they can return to work?
All of these are important questions that raise important issues in regards to your rights and protection as a Georgia employee. Burnside Law Firm has the experience to help you navigate your workers' compensation concerns. Under Georgia workers' compensation laws, any worker who is injured while at work can receive up to two-thirds of his or her weekly income (up to a maximum amount), medical benefits, physical and vocational rehabilitation benefits, travel expenses, and medication benefits.
It is imperative that you know your rights under the Georgia workers' compensation laws to protect you and your benefits. If an insurance company is trying to force you to go back to work too soon, you have the threat of your benefits being terminated, or you have any other questions regarding your continuing workers' compensation, please contact Burnside Law Firm.
Posted on behalf of Burnside Law Firm LLP