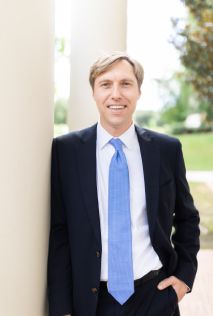 Location: Georgia and South Carolina
Robert MacGregor is an experienced trial attorney licensed to practice law in Georgia and South Carolina. At the Burnside Law Firm, Robert devotes his practice to protecting the rights of individuals who have been injured because of someone else's carelessness, negligence, or recklessness and represents those who have been injured in automobile collisions or tractor-trailer accidents; because of a slip and fall; and in other general negligence actions.
Prior to joining the Burnside Law Firm, Robert worked as a Public Defender at the Augusta Judicial Circuit Public Defender's Office. As a Public Defender, Robert gained significant trial experience advocating for the rights of individuals charged with serious crimes and misdemeanors, who, due to financial circumstances, would otherwise have been without an attorney to represent them.
As a lawyer with experience helping people through difficult circumstances, Robert is able to help injured individuals through the challenges that accompany an injury or catastrophic loss while navigating the legal system and coordinating available insurance benefits to maximize recovery and secure just compensation.
Robert grew up in Augusta, Georgia and attended Evans High School. Following high school, he attended the University of Georgia, earning a Bachelor of Arts in 2007 and then the Charleston School of Law, where he received a JD in 2012. Robert is a member of the State Bar of Georgia and the South Carolina Bar.