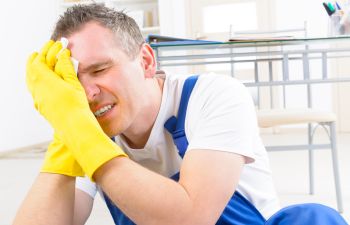 To help injured individuals return to work, Workers' Compensation laws offer a range of services, from medical benefits to rehabilitation support and supplemental income. Of course, the type of support provided depends upon the circumstances of each workers' compensation case. To help develop your understanding of Workers' Compensation in Georgia, here's what you should know.
First, if you're in an accident on the job, and you are injured, it's important to report the injury immediately to a supervisor. Waiting to do so may disqualify you from receiving any benefits. As such, if you are absent from work for more than 7 days due to your injury, you are eligible to receive two-thirds of your weekly earnings. However, Georgia.gov reports that there is a maximum weekly benefit allowed under Workers' Compensation, and this is $575. Given the extent of your injury, this weekly benefit could continue for up to 400 weeks (or longer if the injury is considered catastrophic). In regards to medical benefits, including prescription coverage, these are payable by an employer and their insurance provider. This means that a doctor's office or hospital should not bill an injured employee directly.
When it comes to weekly wage benefits and medical benefits, however, it's important to understand that an authorized physician must place an employee on limited, light duty or a no work status before disability payments will begin. With this in mind, the insurance company has 21 days to investigate a workers' compensation claim, and these companies can be slow in many cases. What's more, there are instances in which an employer may attempt to decline paying medical or wage benefits.
How Can Injured Employees Help Their Case?
If you've been hurt on the job, there are a few things that you can do to help your case. First, be mindful of who you speak to regarding your accident and injury. Ask your employer about the list of authorized doctors that you can see. Once you see a doctor, make a point to obtain a written work status option at every visit.
Call Burnside Law Firm Today!
At Burnside Law Firm, we understand that when employees are injured on the job, they have questions. With utmost professionalism, our firm is ready to help.
To discuss your legal options for obtaining financial and medical benefits, call Burnside Law Firm today
Posted on behalf of Burnside Law Firm LLP