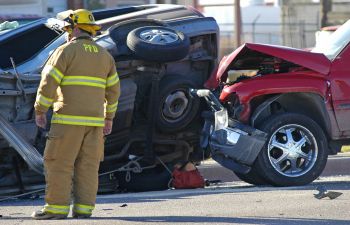 Millions of people are injured every year in vehicle accidents, and many require extensive medical care. When you are hurt in a car wreck, you could be facing medical bills, ongoing therapy, time lost from work and more. While you or the at-fault driver may have insurance, you may be surprised at how hard you need to work to get the money you deserve to cover your injury costs. If you are injured in a car accident, you need to talk to a personal injury attorney.
Many people are under the assumption that their insurance will pay for what they need if they are injured in an accident. While that is what insurance is designed to do, insurance companies will fight to pay as little as they can for an accident. It is common practice for insurance companies to offer a quick settlement for injury accidents. Those who have been injured may be worried about mounting bills or lost wages, which makes a settlement check seem enticing. But you should never agree to a settlement without first talking to a lawyer.
Benefits of Hiring an Auto Accident Attorney
You can protect your rights to compensation for your injuries by hiring an experienced auto accident attorney to represent you in your case. Insurance companies have extensive legal teams that work to reduce the payouts on claims – you need your own lawyer to fight on behalf of your claim. When you hire one of our attorneys at Burnside Law Firm, we will focus on getting the highest payout for your injuries. Some of the benefits include:
No upfront cost – we get paid only when we win your case
We deal with the insurance company – you can focus on healing from your injuries
Our legal team will investigate the accident to prove negligence, if needed
Our attorneys will fight for fair compensation for medical bills, lost wages and other costs
One of the first calls you should make after an injury auto accident in Georgia is to our team at Burnside Law Firm. It is advisable to call us before you talk to your insurance company. We offer free consultations and if we take your case, you can rest assured our attorneys will work tirelessly to get the highest compensation for your claim. Call us today to discuss your case.
Posted on behalf of Burnside Law Firm LLP