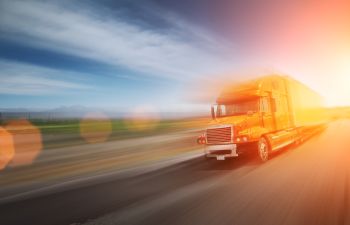 A central question in any personal injury case is, "Who is responsible for my injuries?" In the case of a truck accident, the answer may be complicated. There are so many potential parties who may share responsibility. The driver, trucking company, loaders, city or state may hold sole or shared liability for your injuries. The immediate circumstances of the accident do not always tell the full story, so an investigation is needed to establish all the facts.
Consider, for instance, a truck that is overloaded. The driver will need additional braking distance, which may be further exacerbated by poor road conditions. So, is the driver responsible for any accident, or does liability lie with the company that loaded the truck? The reality is, it could be one or all of these scenarios. A truck accident is a serious event, so it is important that any investigation is thorough and establishes all parties at fault.
Truck Accident Compensation
If you are seeking compensation for injuries suffered in a truck accident, it is important to understand the extent of the legal battle you are about to face. Georgia residents can rely on the services of experienced lawyers from Burnside Law Firm. We understand the levels of pain and suffering you are dealing with as the result of a truck accident. Whether you have been injured or lost a loved one in a truck accident, our attorneys are committed to fighting aggressively to secure fair compensation.
Truck accidents are particularly serious due to the size of the vehicles involved. Your injuries may be life-changing. Although the process of pursuing a personal injury claim is complicated, an experienced truck accident lawyer can provide excellence in consultation and representation in Georgia.
Call Burnside Law Firm today for legal advice and guidance if you have been injured in a Georgia truck accident.
Posted on behalf of Burnside Law Firm LLP