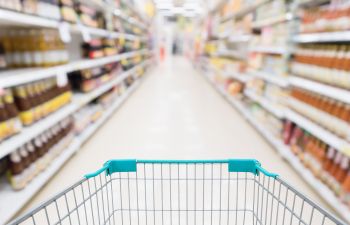 Thousands of retail customers are injured annually by falling products. In any store, falling products can cause serious injury.
According to premises liability laws, store owners and managers bear a special responsibility to their customers. This means they have to take extra steps to keep customers from getting hurt. If they do not, you may be able to pursue a premises liability claim to receive compensation for the cost of your injuries.
Ways Store Merchandise Can Fall on a Customer
In innumerable ways, merchandise can fall on a person in a store. Some typical situations are as follows:
One of the store's employees arranged the goods on the shelf incorrectly. As a result, the items shift and fall. The collapse of lopsided stacks of goods can injure a passerby.
A customer rearranged products on the shelves. Another shopper shuffled things around to get to what they were after. There is now a dangerously leaning pile of merchandise. If an employee does not catch this disorder in time and fix it, things may topple over and hurt another consumer.
Someone installed the shelves incorrectly. Misaligned or improperly built display shelving units pose a risk of injury to shoppers. If the shelves give way, any merchandise on them could fall on shoppers.
The shelves could not support the weight of the items on them. Weight restrictions apply to all shelves. To illustrate, suppose a shop has shelves specifically made to hold lightweight paper products. Instead, a worker puts paint cans on them, which are far heavier than the weight restriction of the shelves. A shopper could get badly hurt if the shelves fall and dozens of paint cans fall on them as they walk down the aisles.
How to Sue for Injury from Fallen Merchandise
How can we prove the store is responsible for your injuries? Georgia law says three things must be true before a property owner can be held accountable for damage sustained on their property.
There was a potentially hazardous issue on the premises. For example, an employee discovered a damaged shelf but did not make time to remove all of its products.
This hazard was or should have been known by the owner. Continuing with the example, the worker promptly informed the store management about the damaged shelf. If so, we can use their testimony to fulfill this requirement. Otherwise, we can review the shopkeeper's written reminders regarding repairing the shelf.
The proprietor failed to take reasonable actions to rectify the situation. The manager promised to remove the products and fix the shelf, but they have yet to do so. Consequently, the falling shelf caused an injury to a customer.
If falling products injure you, receive medical assistance first. Save the receipts. We will use them and your medical records to prove you were hurt in the store accident and the extent of your injuries.
Inform the store manager if possible; your injury claim may hinge on this. Obtain a report, as well as their name and contact information. If you have eyewitnesses, have them record what they saw. Take all this information with you when you consult a premises liability lawyer.
Contact Burnside Law Firm if Falling Merchandise Has Injured You
Georgia residents hurt by falling or unsecured goods can turn to the Burnside Law Firm for competent, caring representation. Learn how a premises liability lawyer can help you by scheduling a free consultation today.
Posted on behalf of Burnside Law Firm LLP