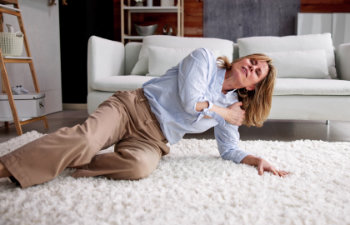 Slipping and falling in a hotel can be a very unpleasant experience, especially if you suffer an injury. Knowing what to do if this happens to you is essential to protect yourself and seek compensation for any damages. Here are the most crucial steps you should take if you slip and fall in a hotel.
Seek Medical Attention
Your priority should always be your health and safety. Immediately seek medical attention if you feel pain or discomfort after a slip and fall. Even if you do not feel any immediate pain, getting checked out by a healthcare professional is still a good idea, as some injuries may not show symptoms until later.
Report the Incident to Hotel Staff
After you have sought medical attention, report the incident to the hotel staff. Ask to speak to a manager or any other responsible party and give them a clear account of what happened. Be sure to request a copy of the incident report, as this documentation will be necessary if you decide to pursue legal action.
Take Photos and Gather Evidence
Take photos of the scene where you fell and any other evidence that may be relevant, such as a wet or slippery floor. In addition, gather contact information for any witnesses who saw what happened, as their testimony may be valuable if you decide to pursue a legal claim.
Contact a Personal Injury Lawyer
If you are injured due to a slip and fall accident in a hotel, you may be entitled to compensation for your damages. Contact a personal injury lawyer at Burnside Law Firm to discuss your legal options. An experienced attorney can evaluate your case and recover compensation for your damages so that you can move forward from this challenging experience.
Document Your Damages
If you decide to pursue legal action, it is essential to document any damages you have suffered due to the slip and fall accident. This may include medical bills, lost wages and other related expenses. Keep track of all invoices and receipts related to your damages, which will be significant evidence in your case.
Personal Injury Attorneys in Georgia
Slipping and falling in a hotel can be a traumatic experience, but taking the proper steps can help protect your health and legal rights. If you were injured in a slip and fall accident in a hotel, contact Burnside Law Firm today to schedule your free initial consultation.
Posted on behalf of Burnside Law Firm LLP