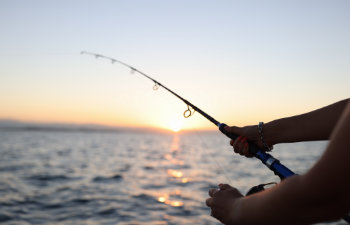 Charter fishing is a popular activity for fishing enthusiasts and the many pristine lakes in Georgia make our state a fishing destination. Chartering a professionally guided fishing trip is a great way to experience the thrill of catching notable game fish and enjoying the beauty of the open water. However, it is vital to understand the potential liabilities of charter fishing.
The Burnside Law Firm provides seasoned guidance and experienced legal representation when innocent patrons become injured while on a charter fishing trip in Georgia. Here's what you should know about boating and fishing liabilities.
Responsibilities of Charter Fishing Companies
First and foremost, charter fishing companies have a duty to provide a safe and secure environment for their customers. This includes appropriately maintaining their boats and equipment, ensuring that all safety gear is available and in good condition and providing proper instructions and guidance to their customers.
If a charter fishing company fails to meet these duties and a customer is injured as a result, the company may be held liable for damages. This can include medical expenses, lost wages, pain and suffering, lost or damaged personal property and other damages.
Customer Responsibilities When Charter Fishing
Conversely, customers must be aware of their responsibilities when participating in charter fishing. This includes choosing a reputable fishing guide service, following all safety guidelines and instructions, properly using equipment and being aware of potential hazards such as slippery decks and marine life.
If a customer fails to take these precautions and is injured as a result, they may be held partially liable for their injuries. This is known as contributory negligence and can impact the amount of damages they can recover through a personal injury lawsuit.
Customers should also be aware of the potential for liability when catching and releasing fish. Many charter fishing companies promote catch and release policies, but it is essential to understand the proper techniques for releasing fish in a way that minimizes harm to the fish.
If a customer is not properly instructed on catch and release techniques and a fish is injured or killed as a result, they may be held liable for damages, including fines and penalties from regulatory agencies.
Experienced Legal Representation for Boating and Fishing Accidents in Georgia
Both charter fishing companies and customers need to understand the potential liabilities of charter fishing. If you or a loved one sustains injuries while engaged in a charter fishing expedition on Georgia waters, you need sound advice and guidance to protect your rights and explain your legal options. Any negligence involved could mean you have grounds to pursue compensation.
The Burnside Law Firm is your source for Georgia Personal Injury Lawyers with significant experience in boating and fishing laws and personal injuries. Contact us today to schedule a free initial consultation in Athens or Augusta, GA.
Posted on behalf of Burnside Law Firm LLP