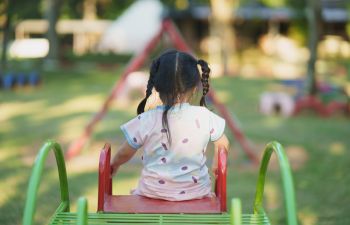 Any parent dreads receiving a call that their child has been injured at daycare. The drive to the location is stressful, as it's difficult to know just how bad the injury is until you arrive. Even seemingly minor injuries should be taken seriously until you are confident that the injuries pose no long-term risk. If your child has been injured in daycare, follow the steps below.
Get Prompt Medical Care
The priority is seeking immediate medical care for your child. Whether they've been cut and are bleeding and at risk of infection or have sprained their shoulder or ankle, medical care will ensure they have the best opportunity for healing. This first step gives you irrefutable documentation of the injuries as well.
Take Photographs
In addition to the medical report, photographs are essential when reporting the injury to Child Protective Services and when seeking legal counsel for filing a personal injury claim on behalf of your child.
Request an Incident Report
The daycare facility must write up an incident report that includes the location and details of the injury, including who was involved and witnessed it. A copy of this report ensures you have the most accurate accounts of what happened.
Report the Injury
Many daycares will report the injury to Child Protective Services as part of their standard operating procedures. However, you should follow up to ensure this is done correctly and file the report yourself if this hasn't already been done. If there is suspicion of a crime, CPS may initiate an investigation.
Know Who is Responsible
The facility is often responsible for the injury due to a lack of supervision or failure to maintain a safe environment. However, a specific employee or even the manufacturer of a defective product could be to blame. Understanding the details of the injury may help you determine who is at fault.
Seek Legal Guidance
An experienced personal injury lawyer can help you understand your rights as the parent of a child who has been harmed in some way at a daycare facility. You may have limited time to file a claim against those responsible for the injury.
Contact Burnside Law Firm today to schedule your free initial consultation to learn more about your legal options after a daycare injury.
Posted on behalf of Burnside Law Firm LLP