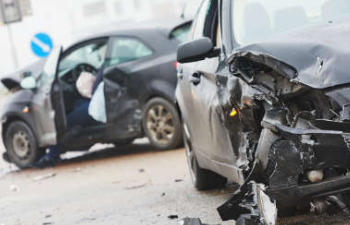 Any sort of trauma can affect your recollection of events. An automobile crash is often sudden and unexpected. When you don't have your wits about you, it is easy to fall into the trap of accepting responsibility.
What you have to remember after an auto crash is that many of the people who speak to you may not be acting in good faith. That is to say, insurance companies for a potentially liable party are not on your side. What you say after an accident, and to whom you say it, could rob you of fair compensation.
Opposing Legal Representatives
You may come up against opposing legal representation in the shape of an insurance company or lawyer. This is a standard practice when a crash occurs. The job of the other driver's representation is to defend their client from any legal claims, such as a personal injury lawsuit. It is therefore in your best interests to consider seeking your own representation.
A personal injury lawyer a help safeguard your interests if you are seeking compensation. An experienced lawyer may even provide a free initial consultation. At the very least, a consultation will give you a clearer idea of whether or not you have a case.
Your personal injury lawyer can also take the burden of speaking to opposing representation off your shoulders. If you say the wrong thing, it could affect the outcome of a compensation claim. The important thing to remember is that individuals or entities speaking on behalf of the other driver are not on your side.
To learn more about what to do after a car crash, speak to a lawyer from Burnside Law Firm, LLP today. We can provide further advice and offer representation if you are seeking compensation. With offices in Augusta and Athens, our team is ideally placed to serve the residents of Georgia.
Posted on behalf of Burnside Law Firm LLP