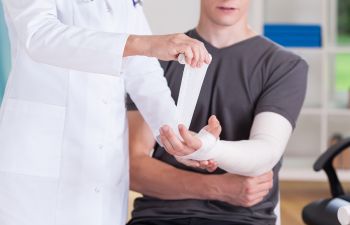 We all know accidents happen. But unfortunately, many accidents can lead to enormous expenses along with a loss of income. Things can get scary expensive in a hurry, so you need an experienced law team willing and able to fight for your rights and rightful compensation.
What is Premises Liability?
Premises liability is an umbrella term that refers to an owner's responsibility to keep their premises safe. This can encompass many things, so it's critical to know the law whenever there has been an injury or a loss. Slip and fall accidents are the most common claim against property owners, but many other incidents of neglect can lead to harm and legal liability.
You may have a premises liability claim due to lighting issues or a failure to provide security. In addition, violent crimes such as shootings, assaults and rapes may leave the property owner liable for lack of safety. Accidents due to broken or missing stairs, construction accidents and balcony or deck collapses are also subject to the owner's liability. If a property has inadequate lighting and a crime or an accident happens as a result, the case will also fall under premises liability. Furthermore, there are landlord/tenant liabilities to be considered in a rental situation.
The bottom line is that if you suffer injury or loss due to neglect or disrepair in a building or on a property, there could be a liability on the property owner. Obviously, without a thorough understanding of these laws, an injured party could easily be unaware of these protections.
When Do I Need an Experienced Attorney?
It's wise to talk to an attorney whenever you've been injured away from home or the victim of a crime. But you need to ensure you're treated with the care and personal attention you deserve in this difficult position. The right attorney will have the experience and the background to fight for your rights and not bow down to the fight from a corporation or their insurance company.
Come in and see if the team at Burnside Law Firm in Augusta is a fit for your legal needs. We are personal injury lawyers located in Athens and Atlanta. We offer you a free consultation to see if we're the right team for you. Call our offices today to make an appointment with Burnside Law Firm.
Posted on behalf of Burnside Law Firm LLP