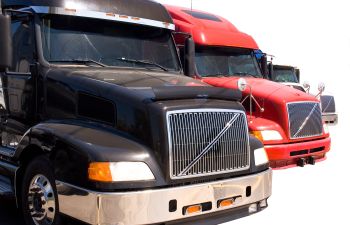 Truck accidents are responsible for a high percentage of injuries and fatalities in Georgia road accidents. Due to the size of these vehicles, collisions often result in occupants of the other vehicle suffering the most serious injuries.
The following list of truck accidents is by no means exhaustive. However, it does illustrate some of the most common factors that lead to truck accidents. All of these hazards can be avoided, which makes related accidents all the more tragic.
Driver Fatigue
There are strict laws surrounding how many hours a truck driver can operate a vehicle over each 24-hour period. The guidelines for truck drivers and operators are available from The Georgia Department of Public Safety (DPS) and other concerned government agencies. An overtired truck driver may experience reduced concentration or fall asleep at the wheel. Both of these scenarios could factor in an accident.
Overloaded Vehicle
Every type of truck has a specific weight limit for carrying freight. If a truck is overloaded, it can make it difficult for the vehicle to stop in time. A truck may also jack-knife, overturn or shed its load if it is carrying too much weight. Operators are responsible for ensuring that their trucks do not exceed weight capacity.
Speeding Trucks
Truck drivers typically have a set route that is timed according to factors including expected traffic conditions, weather and loading on and off times. If the truck driver is behind schedule, he may attempt to get back on track by driving faster than the recommended speed limit. Larger vehicles take longer to stop and may jack-knife or overturn when driving at high speeds.
If you have been involved in a truck accident that resulted in injuries, you may be entitled to compensation. Burnside Law Firm can help you pursue the monetary reward you deserve to cover losses including medical costs, wages or damages to personal property.
Posted on behalf of Burnside Law Firm LLP