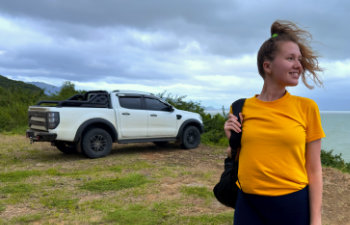 Summer is one of the most popular seasons for travel across Georgia, and it's not hard to see why. The warm weather, long days, school breaks and many attractions across our state make it the perfect time to explore new places and create lasting memories. However, summertime travel can also come with its fair share of risks.
The Burnside Law Firm wants Georgia travelers to be aware of these risks so they can stay safe and enjoy a great summer.
Extreme Weather
One of the biggest risks of summertime travel is extreme weather conditions. You may encounter intense heat, powerful storms or even hurricanes, depending on where you're traveling. It's important to stay up-to-date on weather forecasts and plan your activities accordingly. If you're going to be spending time outdoors, make sure to wear lightweight, breathable clothing and bring plenty of water to stay hydrated. If a storm is coming, seek shelter indoors and avoid areas prone to flooding.
Overcrowded Roadways
Another risk to consider is the increased crowds traveling along the roadways to popular tourist attractions. Many people flock to popular destinations during the summer months, which can lead to overcrowded highways. If you plan on visiting a popular attraction, booking your tickets in advance and arriving early is a good idea. Try to choose your travel times to beat the crowds and be courteous to other drivers.
Assaults and Theft
Summertime travel can also increase your risk of assault or theft. Tourists are often targeted by thieves or other nefarious parties who may be looking to steal wallets, passports or other valuable items. They can also prey on tourists unfamiliar with the area and may be prime candidates for rape or personal assault. To protect yourself, keep your belongings close to you at all times and avoid carrying large amounts of cash. Be aware of your surroundings, and avoid traveling alone in unfamiliar areas.
Drunk Drivers
Unfortunately, summertime travel also sees an increase in drunk drivers, especially during holiday periods. Always be aware of the drivers around you and avoid anyone making erratic movements or strange actions while driving. Drink responsibly while you travel, and never drive if you have been drinking.
Contact an Atlanta Personal Injury Lawyer
Summertime travel can be a wonderful experience, but it's important to be aware of the potential risks and take steps to stay safe. If you are involved in a car accident or suffer an assault while traveling in Georgia, contact one of our Atlanta Personal Injury Attorneys at The Burnside Law Firm. We have offices in Augusta and Athens, Georgia, and our team offers a free, no-obligation consultation to review your options and explain your rights.
A personal injury lawsuit could provide you substantial compensation to help with the costs of medical care, damaged or lost property, emotional trauma and more. Call or message us online today and schedule your consultation.
Posted on behalf of Burnside Law Firm LLP