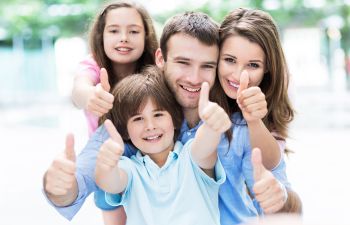 Spring and summer are just around the corner and it's time to start planning new activities. You may have plans for projects around the house or a fun summer vacation. Perhaps you're finally taking that cross-country drive or just thinking of the weekend at your favorite lake. Regardless of what you end up doing, there are a few steps you can take to play and work safely, and at the same time possibly prevent some damage or injury.
Rules Are NOT Meant to Be Broken
Pretty much anywhere you go will have rules or guidelines established that should be followed to keep yourself and others safe. Some destinations will have people available to enforce the rules, such as lifeguards, park rangers and tour guides. Often, we must rely on our own fidelity regardless of the actions of others. Even at home there are rules to follow. The power tool instructions should be read and followed, and the top of the ladder really isn't a step. These may seem like no-brainers, but the internet has ample proof that's not the case.
Party Smart-ly
If your plans include the phrase, "Hold my beer, watch this!" it might be advisable to proceed cautiously. Many gatherings of family and friends include alcohol, which may increase the chance of property damage or injury. It would be prudent to include Designated Drivers or a plan for transporting those that choose to imbibe. Also, insuring there are non-alcoholic choices available may encourage responsible partying.
The Whole Kit and Caboodle
One of the first and most basic things we can do each day as we go about activities is choose appropriate clothing and equipment. Using proper gear can not only protect an individual from injury but may also improve their chances of having fun. Sunburns, insect bites and scratches are just a few of the things that may be prevented or lessened with the proper getup. Making a list of equipment to take is a way to ensure the equipment available is used. That list might include things like:
Bug repellent
Sunscreen
Long sleeved shirts
Long pants
Headgear such as helmets or ear protection
Life jackets
Gloves
The internet can be a good resource for learning what items are recommended for any particular activity you may plan to enjoy. However, if you find yourself injured despite precautions, contact Burnside Law Firm to arrange your free initial consultation to discuss your case.
Posted on behalf of Burnside Law Firm LLP