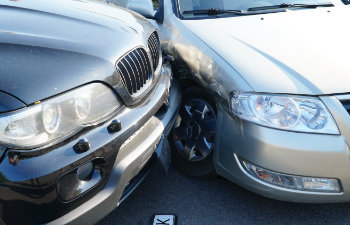 Speeding is a major factor in car accidents in Georgia and can lead to serious injuries or even fatalities. While speeding may seem like a minor offense, it can have devastating consequences that can affect not only the driver but also other passengers and innocent bystanders.
According to the Georgia Governor's Office of Highway Safety, speeding-related crashes are responsible for over 25% of all traffic fatalities. In 2021, 369 people lost their lives in accidents caused by speeding; 380 died in 2020 and 260 died in 2019. Speeding also increases the risk of severe injuries that require extensive medical treatment or even lifelong care, like spinal cord injuries, internal organ damage and traumatic brain injuries (TBI).
Speeding 101
Speeding is defined as exceeding the legally posted limit on a particular roadway. The area and surrounding conditions factor into what is considered a safe traveling speed. Although some believe they can "shade" the limit by driving around ten miles per hour over and get by without incurring a penalty, they can still cause an accident and significant injuries.
It is also important to understand that speeding doesn't just mean exceeding the posted speed limit. It also includes driving too fast for the current road conditions, such as in heavy rain or on a winding road. Drivers who are in a rush or who feel like they need to get somewhere quickly may be more likely to speed, but this is never an excuse for endangering themselves or others on the road.
One of the most concerning aspects of speeding is that it often goes hand in hand with other dangerous driving behaviors, such as reckless driving, distracted driving and driving under the influence of drugs or alcohol. All of these factors can increase the likelihood of a serious accident and can cause injuries that are even more severe.
Help After Georgia Vehicular Speeding Accidents
If you or a loved one has been involved in a car accident in Georgia, it's important to seek medical attention immediately, even if you feel like you're not seriously injured. Some injuries, such as concussions or internal bleeding, may not be immediately apparent but can have serious long-term consequences if left untreated.
Additionally, it's important to contact an experienced personal injury attorney from The Burnside Law Firm who can help you navigate the complex legal process of seeking compensation for your injuries. In Georgia, you may be entitled to compensation for medical expenses, lost wages, pain and suffering and other damages.
Speeding is a serious issue that can lead to devastating car accidents and injuries in Georgia. As drivers, we all have a responsibility to obey the speed limit and to drive safely and responsibly at all times. By doing so, we can help prevent accidents and make our roads safer for everyone. If you or a loved one are involved in a Georgia car accident due to speeding, contact The Burnside Law Firm in Augusta or Athens, GA for a free consultation.
Posted on behalf of Burnside Law Firm LLP