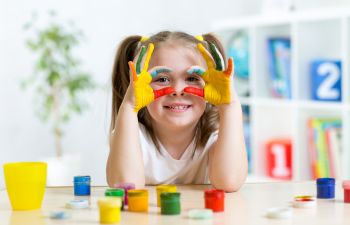 Sending a child to daycare is not an easy decision for most parents. However, the bills need paid and it is not common for one parent to make enough money to support a family. If you don't have family members who can take care of your child, daycare may be the only option available. That means trusting your child's welfare to strangers.
There are many types of accidents or negligence that can occur in daycare. Falls are a type of accident that can result from spillages or other hazards. The owners of the daycare facility and employees that work there share responsibility for creating a safe environment for your child. Some accidents may be unavoidable; however, you may wish to consult with a personal injury lawyer in Georgia if your child suffers injuries at daycare.
Poorly Vetted Daycare Employees
Daycare employees must meet certain legal requirements before they can take up a role caring for children. These rules and regulations are subject to change, so it is up to the owners of the daycare facility to ensure all hiring practices are up-to-date. Poorly vetted daycare employees represent several potential dangers to children.
If a daycare employee does not meet necessary standards, he or she may not be able to provide safe and effective childcare. You want to know that the people taking care of your child have adequate experience, as well as a good working knowledge of day-care health and safety.
Failure to Create a Safe Environment
Slips and falls are usually the result of some kind of hazard in a particular environment. Whether your child is at the daycare facility or on a field trip, the facility still has a responsibility to keep the child safe. However, liability can become complicated if other parties or entities also have a duty of care to visitors. An experienced personal injury lawyer can deal with establishing who is liable and provide you with representation.
Has your child suffered injuries as the result of a slip and fall while at a Georgia daycare? Call the offices of Burnside Law Firm today if you would like a free initial consultation.
Posted on behalf of Burnside Law Firm LLP