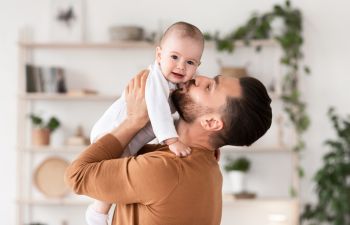 Newborns are highly vulnerable to injury during and after the delivery process. Therefore, it is crucial and mandated by the standards of care that doctors and medical professionals take significant precautions to guarantee that a child's well-being is preserved. In addition, in the event of a complication, such as insufficient uterine contractions or breech birth, healthcare professionals are obligated to act accordingly to protect the mother and child.
Birth Injuries Caused by Medical Malpractice
Medical malpractice occurs when a healthcare professional or provider fails to give a patient appropriate treatment, neglects to take the necessary action or provides a patient with poor care that leads to injury.
Birth injuries can permanently change the lives of the parents. While some birth injuries are minor and temporary, others are permanent. Newborn injuries can occur for various reasons, including:
Failure to detect large babies and proceed with a cesarian section (c-section)
Failure to perform a C-section on time (causing fetal compromise and possibly brain damage)
Incorrect medication or wrong dosage is given to the mother or baby (during pregnancy, labor and delivery or after delivery)
Failure to recognize, monitor and adequately address or treat fetal compromise or distress
Incorrect usage of vacuum extractors or forceps
Using excessive force or risky maneuvers during childbirth
Not recognizing or treating infections and other conditions in the hospital's nursery or neonatal critical care unit
Providing insufficient postnatal follow-up care
How Can You Determine if Medical Negligence Caused a Birth Injury?
If your newborn was injured before, during or after birth, malpractice on the part of a nurse, doctor or another healthcare provider could be to blame. If that is the case, you might be entitled to compensation for the expense, pain, stress and suffering you and your child went through.
The best approach to determine if a birth injury was caused by medical malpractice is to speak with an experienced medical malpractice lawyer as soon as you learn about the harm your newborn experienced. A birth injury attorney can act quickly to acquire crucial medical documents and investigate what happened. Your chances of identifying negligence as the cause of birth damage are stronger the sooner you contact a lawyer.
Experienced Medical Malpractice Attorneys in Augusta, Georgia
You might only have a short window of opportunity to file a lawsuit to preserve your rights and safeguard you and your child's future. Therefore, if you suspect birth damage was caused by medical malpractice, you should seek legal counsel immediately.
Our medical malpractice attorneys at Burnside Law Firm have the knowledge, resources and experience to handle your case. We can assist you in understanding your legal rights and exploring your options. Contact us today to schedule a free initial consultation.
Posted on behalf of Burnside Law Firm LLP