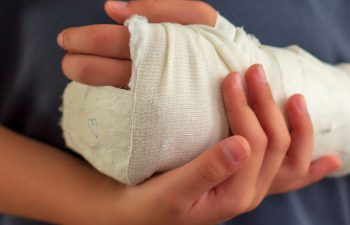 When you enter into a lease, you are afforded several rights. In Georgia, you are protected against discrimination, including failure to rent to individuals according to race, religion, sex, national origin, familial status or disability. Your landlord is also responsible for the maintenance to the structure and may be liable if an injury occurs due to improper maintenance.
Landlord Responsibilities
Landlords are responsible for maintaining the properties they own including:
Adhering to all applicable building codes
Repairing general areas, including sidewalks, handrails, stairways and elevators
Maintaining smoke alarms and other fire safety equipment
Cleaning slippery floors that could become a fall hazard
Properly labeling hazardous areas
Maintaining the cleanliness of common areas and removing all waste and refuse promptly
Following safety measures concerning pools and playground equipment
Landlords also have the responsibility to follow through with repair requests in a timely manner. If the landlord fails to complete necessary repairs that could directly impact your safety, you may have the ability to have the damage repaired and deduct the cost from the rent. You can also report your landlord to your local housing authority. You are encouraged to contact a personal injury lawyer in Georgia to discuss this option.
You Deserve Safety at Home
You pay rent each month, and in return you deserve to be protected from negligence. If your landlord fails to perform regular maintenance and you or a family member become injured as a result, you may have a claim for compensation. The team at Burnside Law Firm brings years of combined experience, as well as a determination to assist their clients in receiving the compensation they deserve. You should not have to face the pain of injury alone. Contact us to schedule a consultation. We will discuss your case with you and assist you every step of the way.
Posted on behalf of Burnside Law Firm LLP