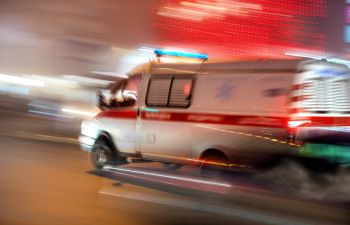 With thousands of Georgians crossing over railroad tracks each day, the responsibility of railroad companies to exercise "extraordinary care" is important. This is especially true as railroad usage continues to grow as a mode of transportation throughout the state. Enjuris explains that train accidents are not as rare as most people believe, with approximately 300 accidents per year in Georgia. Without question, the heavy impact of these accidents causes catastrophic injuries and death. Thus, if you or someone you love has been injured in a serious railroad crossing accident, the team at Burnside Law Firm in Augusta is available to meet with you.
From train and car collisions to pedestrian accidents, derailments and railroad bridge or platform collapse, there are many types of railroad accidents. Protecting passengers and bystanders is vitally important and a duty of railroad companies. Yet, when companies prove negligent in providing the care necessary to prevent an accident, they could face liability. For instance, a railroad could be deemed responsible for an individual's injury or death in the following scenarios:
When a defect or hazardous condition is on the train tracks
When train signals, crossing gates or lights have proved faulty
When the train conductor fails to sound the horn upon approaching a crossing
When the railroad company fails to balance cargo or when the train is carrying excessive cargo
When mechanical defects occur in the cars or engine of the train
Speeding
When objects protrude from the train, resulting in an accident
When safety rules and other laws have been violated
When proper maintenance has not been provided to the train or the tracks
At Burnside Law Firm, it's our job to determine if railroad-crossing accidents could have been prevented. Our team is well equipped to tackle the complexities of these cases, with extensive research and paperwork. If we discover that negligence is to blame, we will remain steadfast, helping families fight for the compensation they need and deserve.
Call Burnside Law Firm in Augusta for help with your claim.
Posted on behalf of Burnside Law Firm LLP