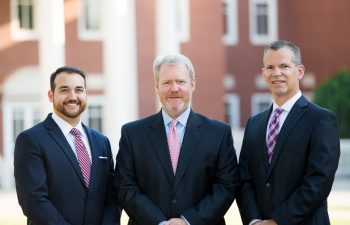 If you find yourself needing the services of an attorney, you have many from which to choose. According to statista.com, there are over one million lawyers in the United States. With so many choices, how can you be confident that you have hired the right one? Here are some tips that can help you make the best selection to suit your needs.
Look for Experience
If you are in the market for an attorney, it stands to reason that you are seeking a positive outcome to your problem. When it comes to legal issues, experience matters. When you schedule a consultation, don't be afraid to ask about their experience in cases similar to yours.
Communication is Key
It is important to have a pleasant rapport with your attorney. You are trusting them to guide you through your legal process, so your attorney should be someone you feel comfortable with. Your attorney also must be able to clearly explain your options and articulate your position to any opposition.
Are They Available?
An attorney may have catchy television ads or offer reduced rates to gain your business, but if they are too busy to take your phone call, or if you have to wait weeks for an appointment, it may be a good idea to look elsewhere. Look for an attorney who will make time for you and your needs. During your consultation, pay attention to the office. Does the attorney seem distracted? Are there many interruptions? These are signs that the attorney may be too busy to concentrate on your case.
Searching for an attorney can be a nerve-wracking experience. Don't feel that you need to hire the first attorney you meet. Schedule consultations with several and take your time in your decision. If you are in need of a personal injury attorney, Burnside Law Firm would love to meet with you. Contact us to schedule your consultation.
Posted on behalf of Burnside Law Firm LLP