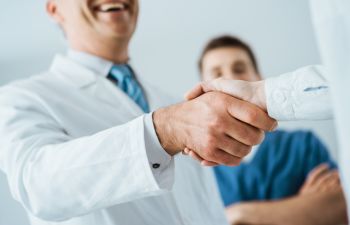 When you have recently suffered personal injury in an accident, the need to get back to life as normal may weigh heavily on your mind. This is a perfectly acceptable response to sudden trauma. However, in your haste to overcome pain, limitations and other adversities, you may inadvertently cause further personal suffering in the future.
Injuries in an accident can range from temporary abrasions to permanent paralysis. There are also psychological impacts from an accident that may heal with time or continue to haunt the victim. In many cases, the symptoms of these injuries do not fully manifest for months or even years.
Future Health & Well-being After an Accident
Your immediate health, both mental and physical, is obviously important after an accident. If you escaped a vehicle collision or work-related accident without injury, you may wish to put it in the past. Unfortunately, doing so could risk your financial security in years to come if injuries are slow to show symptoms.
Regardless of the level of discomfort, pain or loss that you experience after an accident, you are entitled to seek compensation. As a citizen of Georgia, your rights are protected and that includes seeking financial reward for injuries suffered due to the negligence of another individual or entity.
Witnesses & Medical Records
If you are unsure about pursuing compensation for your accident, injuries and losses, a consultation with an experienced personal injury lawyer can help. It is important to ensure that you do not miss the statute of limitations for making a claim. The period of time that you have to seek compensation will depend on any laws that are applicable to the specific circumstances of your accident.
Keeping records related to your accident, injuries and any subsequent treatment is therefore recommended, whether or not you intend to pursue compensation. A free case evaluation from Burnside Law Firm can help you determine the strength of any potential case and which information will most support your argument for compensation.
To learn more about the merits of seeking compensation in Georgia, reach out to Burnside Law Firm today to arrange your free initial consultation.
Posted on behalf of Burnside Law Firm LLP