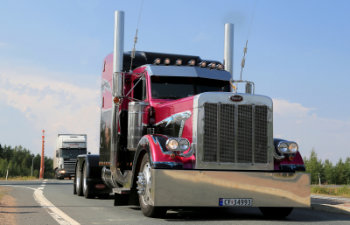 A large vehicle like a truck or tractor-trailer easily becomes a lethal weapon in the wrong hands. For this reason, the federal government establishes regulations for trucking companies and anyone driving a truck. Any reputable Georgia trucking accident lawyer will know about this and thoroughly understand each law to safeguard innocent drivers.
Essential Facts Regarding Federal Trucking Regulations
The set of laws regarding the operation of commercial trucks is known as the Federal Motor Carrier Safety Regulations (FMCSR). These laws include regulations regarding driving duration, vehicle upkeep, drug and alcohol testing and the transportation of dangerous goods. The attorneys at Burnside Law Firm know what legal action to take against a trucking company or truck driver that violates these regulations.
Driving Duration Regulations to Protect Innocent Motorists
The FMCSR includes "hours of service" rules because accidents are more likely when drivers are tired. Therefore, there is a limit to how many hours a truck driver can go without stopping for rest.
The Federal Motor Carrier Safety Administration (FMCA), the primary federal agency responsible for providing commercial motor vehicle safety oversight and regulation, controls truck operators' driving duration limits.
The 14-hour driving window rule is one of the FMCA's most crucial requirements, prohibiting commercial drivers from logging more than 11 hours of driving time within 14 hours. In addition, the driver must take ten consecutive hours off once the 14 hours are up.
Other "service hours" rules include:
Drivers for companies that run trucks seven days a week can work a maximum of 60–70 hours per week; if less than seven days, a maximum of 60 hours.
Drivers must take a half-hour break within their shift's first eight hours.
Other Regulations to Protect Motorists from Truck Drivers
All the other FMCA regulations also consist of several rules. For example, vehicle upkeep requires periodic motor vehicle inspections during which specific components must be examined and daily inspection reports from the driver at the end of every shift.
If you are a Georgia motorist who has been in an accident with a truck driver, contact Burnside Law Firm as soon as possible. Our lawyers can determine if the truck driver or trucking company is liable for your injuries due to a violation.
Posted on behalf of Burnside Law Firm LLP