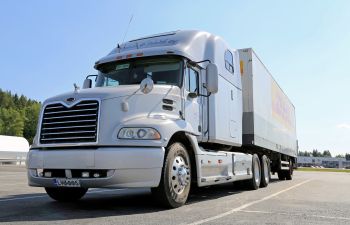 There is no doubt that the trucking industry is responsible for keeping our economy going. Without commercial motor vehicles, the way we receive our online purchases, supermarket deliveries and large items like cars and boats would be drastically affected. Because of our dependence on these deliveries, many drivers feel the pressure to push themselves to the limit, which puts other drivers at risk.
Driver Fatigue Statistics
According to the Large Truck Crash Causation Study published in 2015, 13% of drivers involved in crashes were found to be fatigued at the time of the crash. The Federal Motor Carrier Safety Administration considers fatigue to be one of the leading contributing factors to commercial truck crashes. Even though there are regulations in place dictating how many hours a driver can be behind the wheel, many drivers still push these regulations in order to get their delivery made on time. Fatigue can:
Slow reaction times, making it difficult to stop the vehicle suddenly.
Reduce concentration.
Impact decision making. This can lead to reckless behavior.
How to Protect Yourself
If you or a loved one operate a large commercial vehicle, it is important to protect yourself from fatigued driving.
Get some sleep. Try to sleep between the hours of midnight and 6 am when your body is naturally tired.
Eat well. Avoid processed foods that are high in fat and sugars that can make you feel drowsy.
When in doubt, pull over. If you feel tired, find a safe place to pull over and take a nap.
If you are driving on a road heavily populated with commercial trucks, you can do some things to protect yourself on the road.
Stay aware. Pay attention to trucks that seem to be driving erratically and avoid driving too close. Remove distractions that may take your eyes off the road, such as loud music or snacking while driving.
Check your mirrors. Check your rearview mirror frequently to look for trucks coming behind you.
When in doubt, report it. If you feel a driver is not operating his vehicle appropriately, get the license number of the truck, find a safe place to pull over, and call authorities to voice your concerns.
We all enjoy the freedom of the open road, and by following these safety measures, it can be safer for everyone. If you or a loved one have been injured in an accident involving a commercial vehicle, and you believe fatigue was involved, contact Burnside Law Firm today to schedule your consultation.
Posted on behalf of Burnside Law Firm LLP