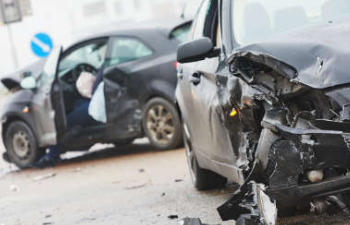 Imagine that an intoxicated person injures someone in a car accident. Can the injured person seek compensation from the intoxicated person, as well as the third party vendor that provided alcohol or over-served them? According to Dram Shop law, they can. As one of 30 states following a Dram Shop liability law, Georgia Code section 51-1-40 allows an injured person to hold a seller of alcohol (including a bar, liquor store or restaurant) liable if the vendor:
"willfully, knowingly and unlawfully" serves alcohol to a minor under age 21
"knowingly" serves alcohol to a person who is "noticeably intoxicated," and
the establishment knows that the minor or intoxicated person will soon be driving a motor vehicle
Social Host Liability
In reference to the final section of Georgia's code listed above, social host liability is part of the same statute that permits plaintiffs to sue vendors for injuries in court. As an example, suppose a woman named Jane stops by a friend's home after work. She becomes noticeably drunk, but her friend (also the host) continues providing Jane with alcohol, even though she knows that she will soon be driving home. A short time later, Jane gets in her car to drive home, tragically hitting a pedestrian. In this scenario, dram shop law allows for the pedestrian to file a claim against Jane and the friend that hosted her (even though her friend is not considered a vendor).
In the case of social host liability, however, it must be established that the host knew the guest would be driving soon. Thus, while a person might have a reasonable claim against the intoxicated driver, it doesn't mean that he will also have a claim against a host.
Experienced Dram Shop Claims Attorneys
At Burnside Law Firm, we understand that certain circumstances can be used to establish vicarious liability on the person or vendor that served a drunk driver. As experienced Dram Shop claims attorneys, we have successfully pursued Dram Shop actions against bar owners in the past.
If an intoxicated driver has injured you or a loved one, and you believe that a vendor or business has over served them, contact Burnside Law Firm in Augusta today.
Posted on behalf of Burnside Law Firm LLP