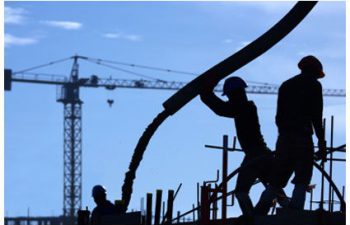 In law, determining whether an injury will lead to a compensation claim is a complex process. Every incident is different, even when there are some common factors at play. While there are numerous types of injuries that can happen in a workplace environment, there is no automatic entitlement to compensation.
If you have suffered an injury in the course of performing work duties, you are entitled to pursue compensation. The first recommended action is discussing the circumstances of your accident or injuries with an experienced lawyer.
Construction Accidents
The construction industry ranks as one of highest for work-related accidents according to many metrics. Due to the strenuous nature of the work and the heavy equipment used, construction employees are at risk of suffering serious injuries or death on the job.
Construction workers who have suffered any kind of injury at work should consult with a personal injury lawyer. Your employer is responsible for health and safety, so you may be liable for compensation if you are injured through no fault of your own.
Warehousing & Transport Injuries
Warehousing and transport industries work closely together, with many employees technically working in both areas. Much like construction, the nature of the work presents inherent risks. Employees are entitled to seek compensation if injuries are suffered while working in a warehouse or transporting cargo.
Falling objects, tripping hazards and exposure to dangerous chemicals are just some of the causes of serious accidents in these environments. There are potentially multiple parties who may share responsibility for health and safety in a warehouse or transport setting.
Office Hazards
Office workers are not exempt from risk when it comes to workplace injuries and accidents. Trips, slips and falls are responsible for more serious accidents. Poor ergonomics may result in the development of back conditions, carpal tunnel syndrome and other health conditions.
If you are unsure whether you have a legal case for workplace injury compensation, speak to Burnside Law Firm today. We provide a free initial consultation in Georgia.
Posted on behalf of Burnside Law Firm LLP