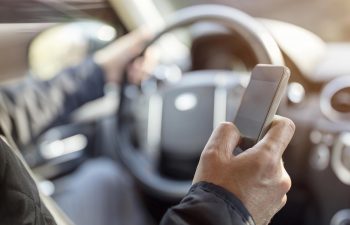 Distracted driving is a constant concern for government agencies and private organizations concerned with road safety. While it is the responsibility of drivers to ensure that eyes are constantly on the road and looking out for hazards, vehicle manufacturers also have a role to play.
Creating distractions is irresponsible and could lead to accidents on our roads. Unfortunately, with all the advances in technology that have made driving safer and more enjoyable, mechanical issues and other faults can have the opposite effect.
Touchscreen Consoles
In a recent report issued by Mercedes-Benz, the manufacturer confirmed the recall of 227 different vehicles. The recall involved the 2021 S580, the 2022 EQS450, the 2022 EQS 580 and the 2022 S500 models, which allow video playing directly from the onboard console.
While this feature is considered safe when the vehicle is stationary, the feature is designed to automatically stop streaming video while in motion. A fault in the 227 recalled vehicles resulted in video continuing, which could lead to a driver becoming distracted and getting into an accident.
A leading manufacturer of technologically advanced vehicles, Tesla, faces a similar issue with a feature that allows the driver and front seat passenger to play video games on a touch screen console while the vehicle is in motion. This particular case is the subject of a federal investigation.
Feature Overload
As manufacturers compete to attract the buyers of tomorrow, there is a risk of further distractions due to the overwhelming number of in-car features. Concerns mainly surround technology such as onboard computers, streaming devices and other interactive features that could cause distracted driving.
If you are injured in an accident that resulted from distracted driving, the manufacturer of the other vehicle may share some or all of the blame. As the victim of injuries that could have life-changing consequences, you are entitled to pursue compensation for a Georgia road accident.
Call the offices of Burnside Law Firm today to discuss the circumstances of your accident before speaking to the other driver's insurance company. We can provide legal advice and representation in Georgia to help you fight for fair compensation.
Posted on behalf of Burnside Law Firm LLP