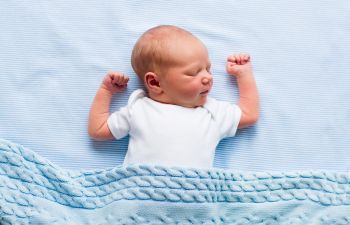 Chances are, if you're a parent with one or more children enrolled in a Georgia daycare facility, you've been informed of provider and child ratios, as well as worker qualifications and regulations at some point. While accidents are sure to happen from time to time, daycares are typically required to provide parents with an incident report. With this in mind, imagine that you pick up your child to discover that he or she is injured. After speaking with the daycare director, it appears that no one knows how the injury happened. Because video cameras were not on the premises, there is also no video footage to review. Just last year (2017), 11Alive News Investigators reported that though there are numerous child injury cases at Georgia daycares, some minor and some catastrophic, it is nearly impossible to prove wrongdoing when there are no video cameras present. While a few state representatives have petitioned for daycares to have cameras, the Georgia Childcare Association maintains that it's not that simple. In the meantime, what are parents to do if their child sustains a serious injury at a daycare?
The bottom line is—if your child's injury is due to negligent supervision, it is in your best interests to contact a qualified child injury attorney that will perform a thorough review of your case. Depending on the extent of your child's injuries, he or she might require ongoing medical treatment, while you experience loss of wages due to time away from work. Though every case is different, you might be entitled to recover compensation for medical bills and other expenses related to the care of your child.
The Knowledge And Experience To Effectively Represent You And Your Child
At The Burnside Law Firm, we understand that when you enroll your child in a Georgia daycare, you entrust their wellbeing to workers, teachers and directors. Thus, when an injury occurs that could have been prevented, you have every right to feel angry and frustrated. That's where we come in.
With the knowledge and experience to effectively represent you and your child, The Burnside Law Firm invites you to call us for a free initial consultation to learn about your rights and options in the wake of your child's injury.
Posted on behalf of Burnside Law Firm LLP