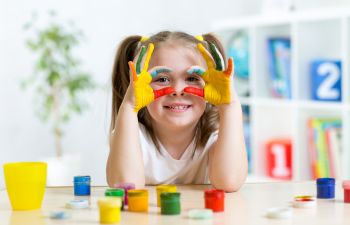 You entrust your child's day care facility to look after them when you drop them off. You trust the day care is providing "reasonable care" while under their supervision. Accidents do happen but some accidents are preventable. If you feel your child has suffered an injury while in the hands of a day care, you may want to speak with a day care injury attorney. The experienced team at Burnside Law Firm can speak with you about your rights and options.
Day care facilities are to provide a safe environment and take reasonable precautions to avoid certain dangers. These could include putting cleaning supplies in a locked cabinet, covering electrical outlets, ensuring playground equipment is safe, and loose objects are secured. However, not all day care accidents can be checked off from a checklist when touring the day care. Some injuries are less obvious and can occur from the following:
Careless supervision
Failure to train day care staff
Failure to follow childcare laws
Child abuse or neglect
Slip and fall injuries
You may be able to prove negligence if your child was involved in an injury or has been neglected under the care of a day care facility. To claim negligence, you must prove that the day care had a duty of care, breached the duty of care, and then an injury was caused by that breach. Duty of care is the legal requirements that the day care provider must meet while taking care of your child. The process of taking legal action against your child's day care can be a long and cumbersome road that may add stress to an already stressful situation. When the stresses of facing a potential claim against your child's day care are too much, contact a day care injury lawyer to help navigate all the obstacles and relieve some of your stress.
If you believe your child was injured and the day care may be negligent, call the professional team of day care injury lawyers at Burnside Law Firm in Augusta to schedule a consultation.
Posted on behalf of Burnside Law Firm LLP