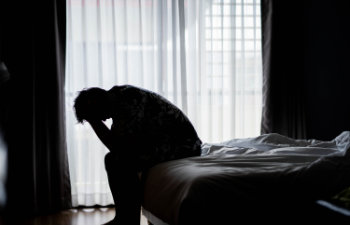 Wrongful death cases are among the most emotionally challenging and legally complex matters in the field of personal injury law. These cases arise when an individual's death occurs due to the negligence or intentional harm of another party. While each case is unique, there are common causes of wrongful death that occur with unfortunate frequency. Understanding these causes can shed light on the importance of seeking justice and accountability in such tragic circumstances.
Medical Malpractice
One of the leading causes of wrongful death is medical malpractice. Healthcare providers, including doctors, nurses, and hospitals, may make errors that lead to a patient's death. This can include misdiagnosis, surgical mistakes, medication errors, and inadequate patient care. Wrongful death claims in these cases seek to hold medical professionals accountable for their negligence.
Vehicle Accidents
Car, truck, boat and motorcycle accidents are responsible for a significant number of wrongful deaths each year. Reckless, impaired, distracted, and other negligent behaviors behind the wheel can result in fatal collisions. In such cases, wrongful death lawsuits may be filed against the at-fault drivers or even manufacturers if a vehicle defect plays a role.
Workplace Accidents
Occupational hazards and workplace accidents can lead to fatal injuries. Construction sites, factories, and other high-risk workplaces pose a danger to employees, and when safety precautions are not followed or equipment malfunctions, it can result in fatal accidents. Wrongful death claims in workplace accidents may involve workers' compensation and third-party liability issues.
Defective Products
Products that are inherently dangerous or contain design flaws or manufacturing defects can cause fatal injuries. These product-related wrongful death cases may involve consumer products, pharmaceuticals, medical devices, or even food products. Holding manufacturers and distributors accountable for releasing dangerous products is essential in preventing further harm.
Unsafe Premises
Property owners have a duty to maintain safe conditions on their premises. Slip and fall accidents, building collapses, and other incidents that result from negligence can lead to wrongful death claims. These cases often involve premises liability and negligence on the part of property owners.
Dangerous Pharmaceuticals
The pharmaceutical industry is not immune to wrongful death cases. When drugs have dangerous side effects that are not properly disclosed, or if they are manufactured with defects, patients may suffer fatal consequences. Wrongful death lawsuits against pharmaceutical companies aim to hold them accountable for their products' harm.
In all of these cases, the core principle remains the same: someone's negligence or wrongful actions led to the untimely death of another person. Wrongful death lawsuits seek to compensate surviving family members for their losses, including medical expenses, funeral costs, lost financial support, and the emotional pain and suffering caused by the loss of a loved one.
While no amount of compensation can truly make up for the loss of a family member, these legal actions serve as a means of seeking justice and holding responsible parties accountable. They also play a vital role in promoting safety and preventing future tragedies by encouraging individuals and organizations to act responsibly and with care. If you have lost a loved one to negligent actions, you may be eligible to seek compensation for your loss through a wrongful death lawsuit. Contact our team at Burnside Law Firm for a free consultation to discuss your case.
Posted on behalf of Burnside Law Firm LLP