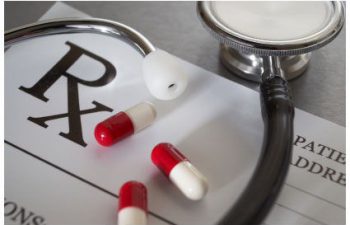 Given the sobering reality that out of 200,000 annual medication errors reported to United State poison-control centers, 30% of these involve children (U.S. Pharmacist), it is critical for healthcare providers to exercise extreme caution when prescribing medications. Specifically, dosing errors are the most common, and this is deeply concerning, considering the differences in children's responses to drugs compared to adults. Yet, when it comes to drug safety, there are key differences between harm, adverse drug events, reactions and medication errors.
As such, it's important to understand that when speaking of a medication or drug error, it is classified as any preventable event that may cause or lead to inappropriate medication use or patient harm while the medication is in the control of the healthcare professional, patient or consumer. With this in mind, the pharmacy mistakes attorneys at Burnside Law Firm LLP represent children and families in cases involving a medication error. We stand by the duty of medical providers to provide the correct medication, and we can help families learn their options when healthcare professionals neglect these duties.
Prescribing the right medication and the right dosage for a child requires an understanding of the process of drug absorption, distribution, metabolism and elimination. These are pharmacokinetics, and they vary based on a child's stage of development. The U.S. Pharmacist suggests that understanding pediatric pharmacokinetics and stages of development will lessen the number of medication dosing errors, along with screening for drug-drug interactions and patient education.
The number of children under the age of age six that have experienced adverse reactions is staggering. To combat the potential causes of these errors, which could range from abbreviations in prescriptions to language barriers and tiredness, pharmacists can intercept and check the accuracy of medications. Furthermore, the pharmacist can provide ample instruction to patient families, which is of vital importance.
In any case and for any reason, however, medication errors in children may continue to occur. Tragically, they could result in severe injury or death.
Call the Medication Errors Lawyers at Burnside Law Firm in Augusta
The medication errors lawyers at Burnside Law Firm provide trusted counsel and guidance to families in the event that a child has been injured due to a medication error. Call us today to discuss your claim.
Posted on behalf of Burnside Law Firm LLP