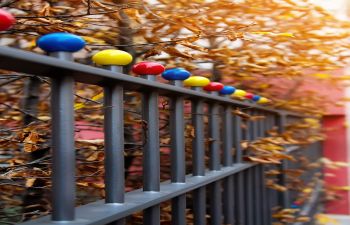 There is no doubt that autumn in Georgia is a great season. The temperatures cool, and there are tons of activities in which to take part. From football tailgating to fall festivals, there is no shortage of fall-themed things to do. But this time of year comes with its share of hazards, including an increase in auto accidents. Here are some things to look out for, and tips on how to avoid becoming a victim of an autumn-related auto accident.
Top Reasons Behind Autumn Accidents
According to the United States Department of Transportation, autumn is the deadliest season for pedestrian deaths in auto-related accidents. There are specific reasons behind the uptick in accidents during this time:
Shorter days – Autumn brings with it less daylight hours, dropping visibility for both pedestrians and drivers.

What to do – always use headlights to increase your visibility to pedestrians and other cars on the road.

School is in session – Autumn brings the start of school, so school busses and children walking to and from school are everywhere.

What to do – Slow down in school zones, and be vigilant when driving through areas around schools. Be cautious around bus stops, and never try to pass a school bus. The results could be disastrous.

Fall festivals – The cooler weather brings everyone outdoors, especially now that pandemic-related restrictions are being lifted. Halloween is right around the corner, as well.

What to do – Check local news for fall festivals in your area, and avoid driving by them when possible. If you must drive in the area, watch your speed and remove distractions, such as loud music or cell phones.

Falling leaves and increased rain make roads hazardous.

What to do – Leave earlier than normal to arrive safely at your destination. Remember that falling leaves coupled with precipitation can make the roads slippery, so give yourself extra time to drive safely.
If you follow these tips, you will be able to enjoy the beauty of the season accident-free. If you have been the victim of an auto-related accident, Burnside Law Firm is here to help. Contact us today in our Augusta office at (706) 432-8320, our Athens office at (706) 227-4264, or on our website to schedule a consultation today.
Posted on behalf of Burnside Law Firm LLP