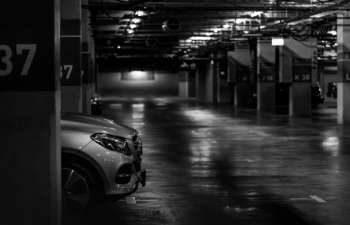 Have you been the victim of an attack in a parking lot? Do you feel as though inadequate security is a factor in your claim? As a subset of premises liability, negligent security is the basis by which an individual that has been injured or attacked attempts to hold a property owner responsible. The purpose of bringing a suit against landowners or possessors of property, according to Justia, is to bring to light inappropriate security measures and push owners to offer more reasonable security to prevent criminal activity from happening in the future.
Even so, attack victims have their work cut out for them when it comes to proving that property owners breached their duty to protect them, not to mention the concept of foreseeability. Fortunately, the premises liability attorneys at Burnside Law Firm provide solid representation to those victimized by crime on another's property.
The Issue Of Foreseeability
For individuals that have been attacked, robbed or raped in a parking lot, a common argument is that the property owner (defendant) should have been more aware that such a crime could've been committed. On the same note, steps should've been taken to prevent the attack. This points to a critical issue in negligent security and premises liability cases—foreseeability. As an example, if a string of violent attacks are committed in the same parking lot in the weeks or months leading up to an attack, it might be said that the last attack was "foreseeable." Yet, if a person was also raped during the last attack, the rape itself might not be deemed foreseeable.
Aside from foreseeability, there are questions related to a property owner's duty. In other words, who is really responsible when a person is attacked in a parking lot? Is it a commercial tenant? Is the nearby retail business to blame? Perhaps it's an issue of inadequate security patrol or lighting. In either case, it is in the best interests of attack victims to seek qualified legal counsel if they've been attacked and feel as though negligence is a component in their case.
Georgia Personal Injury Lawyers Serving Atlanta, Augusta and Athens
For individuals across Georgia that have been injured in an attack, the Burnside Law Firm combines over 30 years of collective experience with one goal in mind—identify the at fault parties and force them to compensate individuals for their injuries.
For a detailed review of your claim, contact the Burnside Law Firm today.
Posted on behalf of Burnside Law Firm LLP