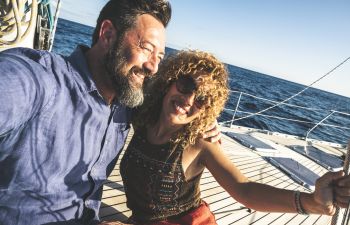 As the weather heats up, more and more people are heading out on the water to stay cool. Whether you have a jet ski, pontoon, cigar boat or a seaworthy vessel, water and boating safety are vital to ensure you and your loved ones avoid injury. Before you plan time out on the water, take the time to review these five tips for summer boating safety.
1. Perform Boat Maintenance
For motorized boats, you want to ensure you keep up on boat maintenance. Many accidents occur on the water due to engine failure or safety problems with the vessel. A full safety check and tune-up are important before you begin your boating adventures.
2. Do Not Drink and Boat
Alcohol is one of the biggest factors in most boating accidents. If you are going to drive your boat or watercraft, stay away from alcohol. Not only does it increase your risk of an accident, but it is against the law in Georgia. If you cause an injury accident while driving your boat, you could be liable for the injuries.
3. Wear Your Life Jacket
Many boating deaths could be prevented each year by simply wearing a life jacket. It does not matter whether or not you are a great swimmer – life jackets can save you even if you are unconscious after a boating accident. Make sure everyone on your vessel is wearing a life jacket at all times.
4. Check the Weather Report
You should know what to expect during your boating trip when it comes to storms, tides and other weather phenomenon. Make sure you are prepared for what Mother Nature may throw your way during your day of boating.
5. Restrict Speed
Many boating accidents are caused by reckless driving and high boat speeds. While you may want to enjoy the speed your boat offers, do it within reason to ensure the safety of you and others on the water. If you hit someone else in the water while speeding, you could be liable for any injuries.
At Burnside Law Firm, we want you to have a safe summer. Keep in mind that if another boater injures you or a family member due to negligence, you do have legal rights. Call us at our office in Augusta or Athens if you need legal advice on a personal injury claim.
Posted on behalf of Burnside Law Firm LLP