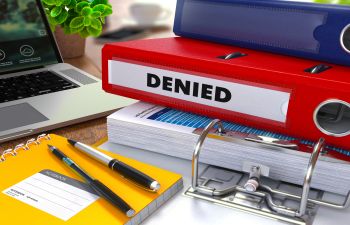 If you get injured at work, you can receive compensation to pay for your injuries even if you are at fault. However, receiving these benefits may not be guaranteed. Your employer can use certain scenarios against you. Legal representation can help you if an employer tries to fight your eligibility. Here are three actions that can disqualify you from receiving workers' compensation benefits in Georgia.
Deliberate Disregard for Safety Rules
You can be disqualified from receiving workers' compensation if it can be proven you had a deliberate disregard for safety rules. If you refuse to wear a required helmet and suffer a concussion from a falling object, this can be considered recklessness. The grounds for deliberate disregard can be subjective and highly dependent on the facts of your case. You may want to contact an experienced personal injury attorney to ensure these grounds do not affect your case.
Voluntary Intoxication
If your job is physically dangerous, you can put yourself at risk if you are under the influence of alcohol, or legal or recreational drugs. Your employer may require a drug test if you experience an injury from an accident. If you fail, you can become disqualified from receiving workers' compensation benefits.
Malingering
Faking or exaggerating an illness or injury can be considered malingering. This situation can be difficult to prove, but you can be at risk of disqualification if there is proof. Employers can use photos you post to your social media accounts like engaging in physical activities or socializing at parties against you to prove malingering. A personal injury attorney can offer you legal advice regarding circumstances that can be used against you.
Legal Help for Workers' Compensation Benefits
If you get injured at work, you may find it difficult to receive the compensation you deserve. Your insurance company may try to force you back to work early or suddenly terminate your benefits. You may have questions on how to file a claim and how your injury can impact your benefits. The experienced legal team at Burnside Law Firm can answer all your questions and aggressively fight for you to receive workers' compensation so you can recover with peace of mind. Call for a free initial consultation to discuss your case today.
Posted on behalf of Burnside Law Firm LLP